Thread Rating:
Assignment No 1 psy406
Idea soul
Ali wanted to conduct an experimental research to study the "impact of high rate of inflation
on poverty". (1+3)
Inflation =Independent varibale
Poverty= Dependent Variable
2
Sadia, a sociologist did his PhD dissertation on the topic "impact of terrorism on economic
condition of the country". Independent Variable =Terriosm, Depended Variable=Economic Condition
4
4. Do you think that intrinsic motivation has a great impact on the work performance of the
employees? Independent Variable=intrinsic motivation , Dependedt Variable=Work Importance
3. Do you think that family disruption causes lower self-esteem in young children?
Independed Variable=Disruption
lower self-esteem=Dependent VAriable
please sahre your views i'm right or not?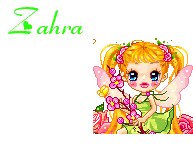 Users browsing this thread: 1 Guest(s)